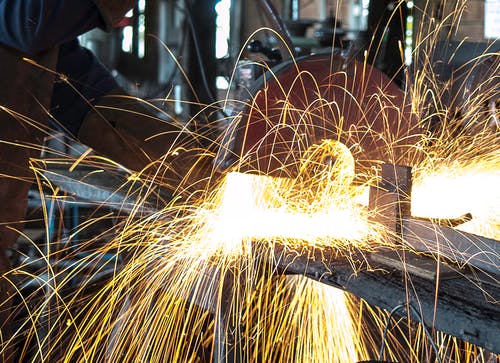 It's essential for a welder to have the basic knowledge about the welding equipment and its use to improve productivity and avoid hazards.
Here are some of the commonly used for semi-automated welding equipment:
1. WELDING MANIPULATOR
A device that serves as an extra hand for your welding operations. It is used for precise lifting and reaching places during the welding operation. It has an adjustable feature and safety straps which can help you move the workpiece safely in the direction you need.
2. WELDING ROTATOR
This tool aids the welding of cylindrical vessels. It can rotate and keep heavy cylindrical metals in place.
3. WELDING POSITIONER
The device tilts and rotates the metal around 360 degrees. The welder stands in one position while working on a level surface. This adds comfort and prevents fatigue due to lack of movement needed while working.
4. WELDING MACHINE
Welder machines are used as a power source for welding. The voltage power, (alternating current) AC or (direct current) DC setting and duty cycle are some of the factors to consider.
Duty cycle refers to the amount of time a welder can run before cooling it off. Cheaper welders have shorter duty cycles while more expensive ones can continuously run up to a 100% duty cycle. This is preferable for welding operators working on thicker metals.
5. ELECTRODE HOLDER
The electrode holder assists the electrode manually and conducts the current to it. The size is often matched to the lead then matched to the amperage output of the arc welder. The sizes range from 150 to 500 Amps.
6. WELDING ELECTRODE
The cables are required for conduction of current that comes from the power source through the electrode holder, the arc, the workpiece then back to the welding power source. This is a piece of wire or rod of a metal alloy that may or may not have a coating. It has two types:
Consumable electrode – the structure of the electrode changes or consumed when used in welding. It has different functions such as prevention from contamination and arc stabilizer.
Non-consumable electrode – this electrode doesn't melt right away during the welding process but the length decreases through time due to oxidation and vaporization of the electrode material during welding.
7. WELDING GUN
The welding gun or torch delivers the electrode wire and shielding gas to the weld puddle.
8. SHIELDING GAS
Shielding gas is used to produce a clean and slag-free weld. There are various types of gas to choose from depending on your welding goals.
9. CHIP HAMMER AND WIRE BRUSH
These tools can be used for cleaning the surface, spatter from molten metal and removing slag.
10. WELDING PLIERS
This can be used to remove a contact tip, a hot nozzle, or clipping wires.
11. PROTECTIVE GEARS
Use protective gears such as welding gloves, welding shoes, and welding apron to shield your body against slag and burns. An auto-darkening welding helmet is also recommended to prevent flying sparks or debris hitting the face, and to protect your eyes from the blinding light during the welding operation.
Welding is laborious and contains some risks. Knowing the essentials and investing in welding equipment will allow you to have an easier welding process.
Our welding manipulators can enhance the safety of welders aside from giving you consistent quality welds. Contact Arcboss to learn more.