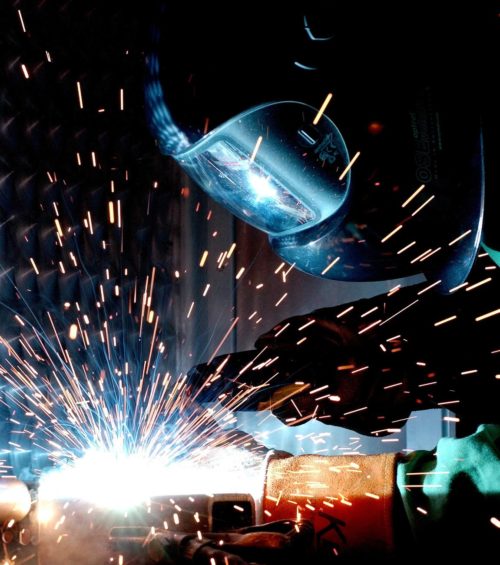 One of the things that sets the ArcBoss Top Hand apart is the fact that it is truly PORTABLE . Unlike ArcBoss, many other manipulators weigh hundreds of pounds and require large equipment to move them. With ArcBoss there is no need for concrete anchors to hold it down, nor a use for a crane to simply move the unit from one side of the shop to the other. As far as we are concerned, the days of using heavy equipment to automatically manipulate a welding gun are over. The Top Hand's sleek, portable design takes an automatic manipulator's portability to places it has never been. This enables you to maximize welding in every station of your shop.
ArcBoss is designed from start to finish to be easily portable. Not only around a work-piece in a bay, but also in different bays inside your shop. ArcBoss can easily be maneuvered and manipulated around a work-piece to achieve any weld that is needed. But it also can be rolled to the other side of the shop and set up to run a completely different job in mere minutes. This ensures that ArcBoss stays on the job that demands the most efficiency.
We hope that we can show you the benefits that ArcBoss can bring to your shop. ArcBoss offers the best mix or portability, functionality, adjustability, and straight up bang for your buck that is offered on the market today. We believe that ArcBoss can help you maximize your welding in every way. We trust that you will see the value that ArcBoss can bring to your shop.